When you apply for LandSea you indicate whether you intend to bring your own backpack, sleeping bag, and/or sleeping pad. Use this page to help assess your personal gear to see if it is appropriate for LandSea.
---
Backpacks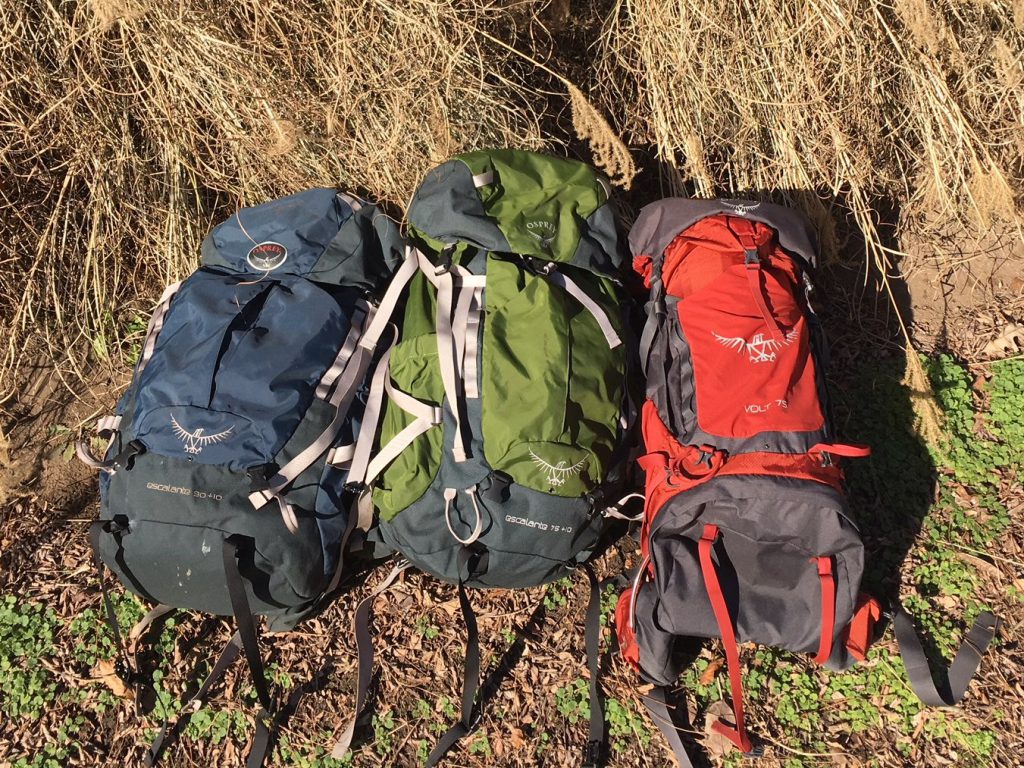 Backpacks for LandSea must be rated for extended backpacking experience, fit to the participant , and have a volume of at least 3500 cubic inches (60 L). Smaller packs will not provide enough room to carry your group and personal gear. Both internal and external frame packs are acceptable as long as they are large enough and fit comfortably.
A correct fit is very important. If you are considering borrowing a friend or family-member's internal or external frame pack, please ensure that it correctly fits your body before bringing it on trail. For information on correctly sizing a pack, visit: http://www.rei.com/learn/expert-advice/backpacks-torso-hip-size.html. If it does not fit, or you are unsure, reserve one of the program packs instead of taking the chance that you will spend two weeks hauling a poorly fitting and uncomfortable pack.
---
Ground Pads
Ground pads are used to provide a barrier between you and the ground while you sleep, increasing your comfort and warmth. Foam pads and ThermaRest® pads are acceptable in both the 3/4-length or full-length size. The LandSea program provides both full-length and 3/4-length foam pads.
---
Sleeping Bags

Sleeping bags must be is a modern mummy-style (with a hood), rated to at least 20 degrees Fahrenheit, and made of synthetic fabric and synthetic or down fill. Synthetic filled bags are preferable since they will keep you warm even when wet.It is essential that the sleeping bag does not take up more than roughly a quarter of your available backpack space. This ensures that you will still have enough space remaining for your required personal items plus the group gear and food that will be distributed in the Adirondacks.